DELHI PUBLIC SCHOOL SOCIETY
Delhi Public School, Whitefield is part of the internationally recognized chain of schools run under the banner of the Delhi Public School Society. Delhi Public Schools is the largest chain of schools in the world, numbering over 120 schools in India, the Middle East and Far East.
Besides the core schools run directly by Delhi Public Schools Society, all the remaining Delhi Public Schools are run under a 'franchise' system managed by the Delhi Public Schools Society.
Delhi Public School, Whitefield is privileged to be a franchise school of the DPS Society.Our school is affiliated to the CBSE with no 830584.
Delhi Public Schools have a reputation for achieving 'results'. The academic standards of DPS Schools are the best in India with students consistently getting the highest marks and entering institutions like IIT, IIM, St Stephens College, Delhi, NLS, Bangalore to name a few.
DPS Whitefield aims to follow this tradition by incorporating the teaching methods of the Delhi Public School Society to get the best out of every child.
PRAXY FERNANDES MEMORIAL TRUST
All schools in India are required to be governed by a Society or a Trust.
Delhi Public School, Whitefield is under the aegis of the Praxy Fernandes Memorial Trust. The Trust was formed in the memory of the late Shri Praxy Fernandes, former Finance Secretary to the Government of India, Home Secretary of Karnataka and Karnataka Rajyotsava awardee.
Ms Joan Fernandes is the Chairman of the Trust. Ms Annabelle Manwaring is Vice-Chairman of the Trust and Pro-Vice Chairman of DPS Whitefield.
Member
Mrs Joan Fernandes
Chairman, Praxy Fernandes Memorial Trust
Pro Vice Chairman
Ms Annabelle Manwaring
Vice Chairman, Praxy Fernandes Memorial Trus
Shri V.K.Shunglu,
Chairman DPS Society
Dr.Ms.Kiran Datar
Vice Chairperson, DPS Society
Prof B P Khandelwal
Member
Mr. Shantanu Consul
Member
Dr. Malini V Shankar
Member
Lt Gen (Retired) Trevor D'Cunha
Trustee, Praxy Fernandes Memorial Trust
Member
Mrs. Rebecca Siddharth
Trustee, Praxy Fernandes Memorial Trust
Member
Shri Ashok Mishra
Former Director, IIT Mumbai
Dean, IIT Delhi
Chairman-India, Intellectual Ventures
Past President, National Academy of Sciences
Richard Whitburn
Former Chief Inspector of HM Inspectorate of Schools, UK
Shri Mohandas Pai
Former Managing Director, INFOSYS
R.K. Mishra
'Lead India' Initiative winner
Ms Kamava Bopana
Principal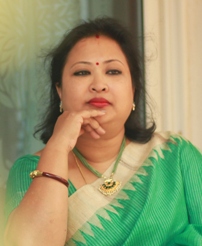 Ms Lovely Dutta Prusty
Vice – Principal
Ms Bhavana Jaiswal
Senior Mistress (I-IV)
Ms Reshma Parvez
HOD, English
Ms. Sumana Sinha
HoD, Science
Ms Shipra Budhiraja
Coordinator-Math
Grades VI-X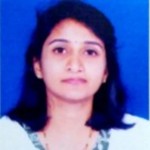 Ms Jaisy John
Coordinator-Math
Grades II-V
Ms Renu Uppal
Coordinator – SST
Grades VI-X
Ms Taniya Guha
Coordinator – SST 
Grade IV-V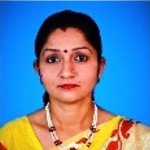 Ms. Anita Tomar
Coordinator – Hindi  Grades VI-X
Ms. Omika Kanodia
Coordinator – Hindi
Grades II-V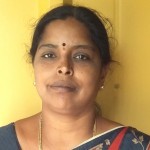 Ms Hema V
Coordinator
Kannada Grade I-V
Ms Rashmi Kulkarni
HoD-Sanskrit
Ms. Neeti
Coordinator
French
Ms Disha
Coordinator
German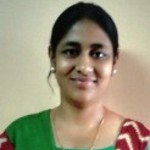 Ms Pavithra
Coordinator
Computer  Science (VI-X)
Ms. Ezhil Karthiga
Coordinator
Computer Science (II-V)
Ms. Sweta Shukla
HoD-Visual Art & Design
Ms Sumanta Biswas
HoD-Performing Art
Ms Deeksha Shetty
HoD-PE & Yoga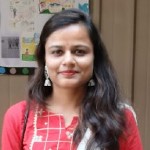 Ms. Jyoti Maheshwari
Grade XII
Ms. Paulami Chaki
Grade X
Ms. Sanjukta Dasgupta
Grade IX
Ms Poonam Dumbre
Grade VIII
Ms Ezhil Karthiga
Grade VII
Ms. Megha Gupta
Grade III
Ms Pradnya Onkar
Grade II
Ms Mamtha Acharya
Nursery & LKG
Ms. Deepika Naga
Co-ordinator
Interschool Competitions
Ms. Rashmi Rajesh
Timetable in-charge
Ms. Supriya Khanna
Co-ordinator
NIE 
Ms. Nandita Bhattacharjee
Co-ordinator
Year book
Ms. Asha Sampath
Entrar in-charge
Pre-Primary to Grade 4
1. Year of establishment of school: 2011
2. Whether NOC of State/ UD or recommendation of Embass of India Obtained?
(i) NOC NO: Obtained from the Commissioner for Public Instruction, Government of Karnataka. ED71PGC2015
(ii) NOC issuing date: 03-03-2015
3. Is the school recognized? If yes by which Authority:
Govt of Karnataka and affiliated to the CBSE, New Delhi.
4.  Status of Affiliation:  Provisional
(i) Affiliation No: 830584
(ii) Affiliation with the board since : 01-04-2014
(iii) Extension of affiliation up to : 31-03-2024
5. Academic session : June to March
6. Vacation period : April & May
7. Admission period : January to June
8. Child Protection & grievance redressal Committee:
Ms. Annabelle Manwaring- Pro Vice Chairman, Praxy Fernandes Memorial Trust.
Ms. Kamava Bopana- Principal
Ms. Lovely Dutta Prusty- Vice Principal
Ms. Bhavana Pankaj Jaiswal – Senior Mistress
Ms. Mamtha Acharya- Transport In-charge
Mrs. Reeta Babu- House keeping Incharge
9. Library Facilities
| | |
| --- | --- |
| Size of the library in sq.ft | 54'0″(Length)-33'0″(breadth) |
| No. of Magazines & Periodicals | 25 |
| No. of  Fiction books | 7100 |
| No. of Reference books | 1800 |
| Total no. of books | 28,235 |
10. Fee Structure: Academic year: 2022- 23
| | | | | |
| --- | --- | --- | --- | --- |
| Annual Fee | Pre Nur to UKG | I to V | VI to VIII | IX to XII |
| Tuition Fee | 76,000 | 85,150 | 89,750 | 99,200 |
| Annual Charges | 25,100 | 25,100 | 25,100 | 28,800 |
| Total | 1,01,100 | 1,10,250 | 1,14,850 | 1,28,000 |
On Admission(one time charge):
Admission fee(Non-refundable)           : 40,000/-
Development Fund(Non-refundable)  : 35,000/-
Caution deposit (refundable)                 : 40,000/-
11. DPS Whitefield Parent School Association 2020-21
Parent Representative
School Representative

Ms Shobha Venkatesh(President)

Ms Pankaja Prasad (Secretary)

Ms Kamava Bopana – Principal
Ms Aparajita Sengupta
Ms Lovely Dutta Prusty- Vice Principal
Mr Gaurav Kumar Sharma
Ms Bhavana Jaiswal – Senior Mistress
Mr Ashutosh Mishra
Ms Payal Sood -Parent/ Admin
Ms Dipti Gidra
Ms Mamta Acharya
Ms Sohini Priatham
Ms Priya TM
Mr Mohan Ravilla
Ms Nitu Verma
Ms Pranvi Sathe
Ms Sanjukta Dasgupta
Ms Nivedita Saha
Ms Paulami Chaki
Ms Padmaja Nyayapathi
Ms Pankaja Prasad
Ms Sanu Singh
Mr Ajit Kadwe
Ms Shobha Venkatesh
Mr Girish Aradhya
Ms Swati Ghosh
Mr Jaskanwar Singh Khurana
Mr Gautam Singhania
Mr Pintu Mandal
Mr Paritosh
Ms Vineetha Anil
Ms Pooja Sharma
 12.Mode of payment of salary
(i) Name of the Bank through which salary is drawing :
ICICI Bank , Whitefield, Hopefarm Branch
(ii) Through single cheque transfer advice
13.Transport Facility:51 buses,owned and operated by Baghirathi School Fleet Management Pvt. Ltd.
14.Number of Students :2072